Second post of the In My Bag project I am doing.
This week I am showcasing the gear I take with me while photographing around the Qalandia Checkpoint in the West Bank. The checkpoint connects the West Bank and Jerusalem and is on the outskirts of Ramallah. Anyone crossing from the WB to Israel must show their passport and have the correct credentials to gain access. This makes the checkpoint extremely busy and on a bad day the checkpoint can become impassable with traffic jams lasting up to 4 or more hours. I have photographed at the location multiple times since being in country and always choose the gear I take carefully.
Since the checkpoint is busy and there is little shade packing lightly is essential, no one wants to carry a 3 plus pound camera and lens around with them all day, and the small tight quarters of the area make the need for something compact and sleek very real.
Here is my kit:
1. Fujifilm X-T1
2. Fujifilm X100s (with 23mm f2.0 lens)
3. Passport
4. Fujinon X-Mount 18mm f2.0
5. Tobacco/papers/filters
6. Audio recorder
7. Back up batteries for each camera
8. Lighter
I thoroughly enjoy the freedom of movement and weight that using mirrorless systems allows me, and these cameras are incredibly light and powerful. Not included are water, gum, and whatever else is in my pocket like change etc.
Below are some images made at Qalandia Checkpoint with this set up.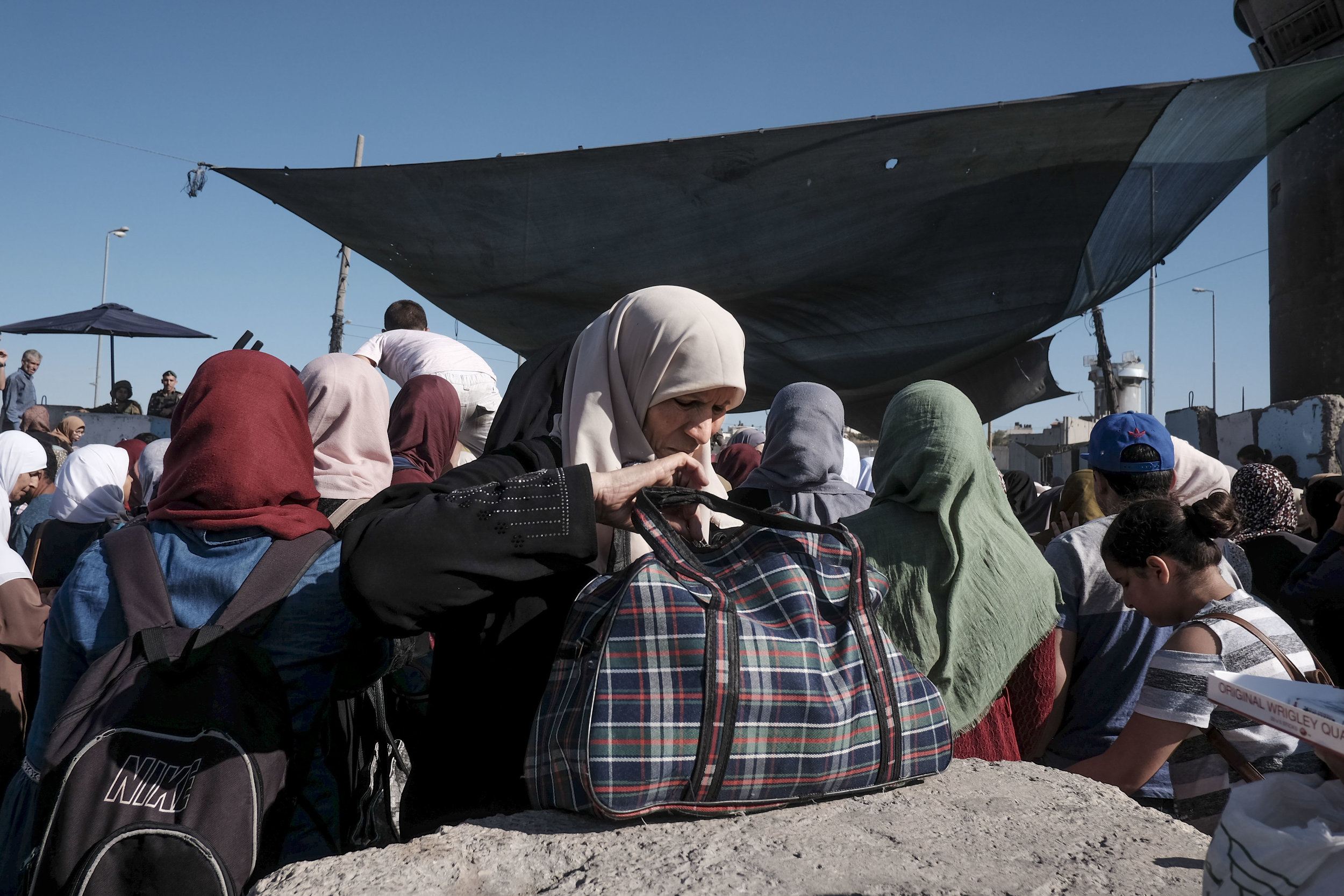 Hope these posts are informative and interesting. Stay tuned for the next post sometime next week.